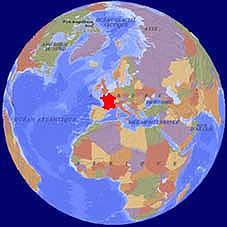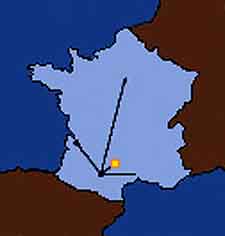 Paris
Bordeaux
Marseille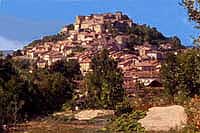 The climate is mild there, the vegetation and landscapes are very varied.
The colours of the sky and nature are changing, rich and contrasting.
Cordes sur Ciel, a city of artists,
in the south-west of France.
A medieval city in the country of Tarn, 70 kms from Toulouse and 25 kms from Albi.
In the past, a rich country where pastel was grown, it was called " Pays de cocagne ".
Bernard SUDRE welcome you in